free templates
free templates
excel time tracking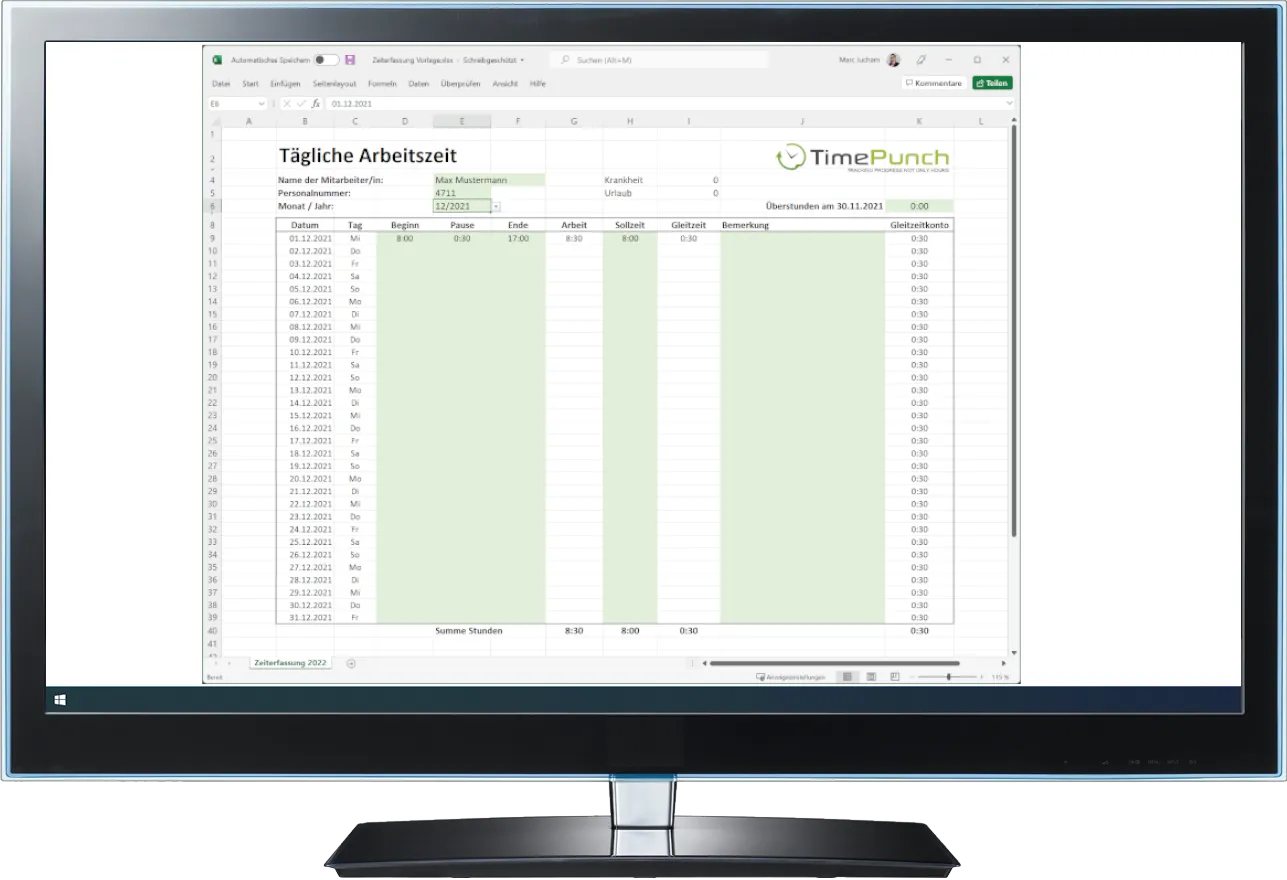 Start the New Year 2022 Now With Our Free Excel Time Tracking Template
Noting the start, end and the break time
Calculation of the overtime based on the target time
Clear printout on a DINA4 sheet
With our free time tracking template for Excel, you can start the new year in a relaxed way. Simply enter the start, end and break time and the flexitime account will be filled based on the target time. The template contains all months from January to December in the year 2022.
import templates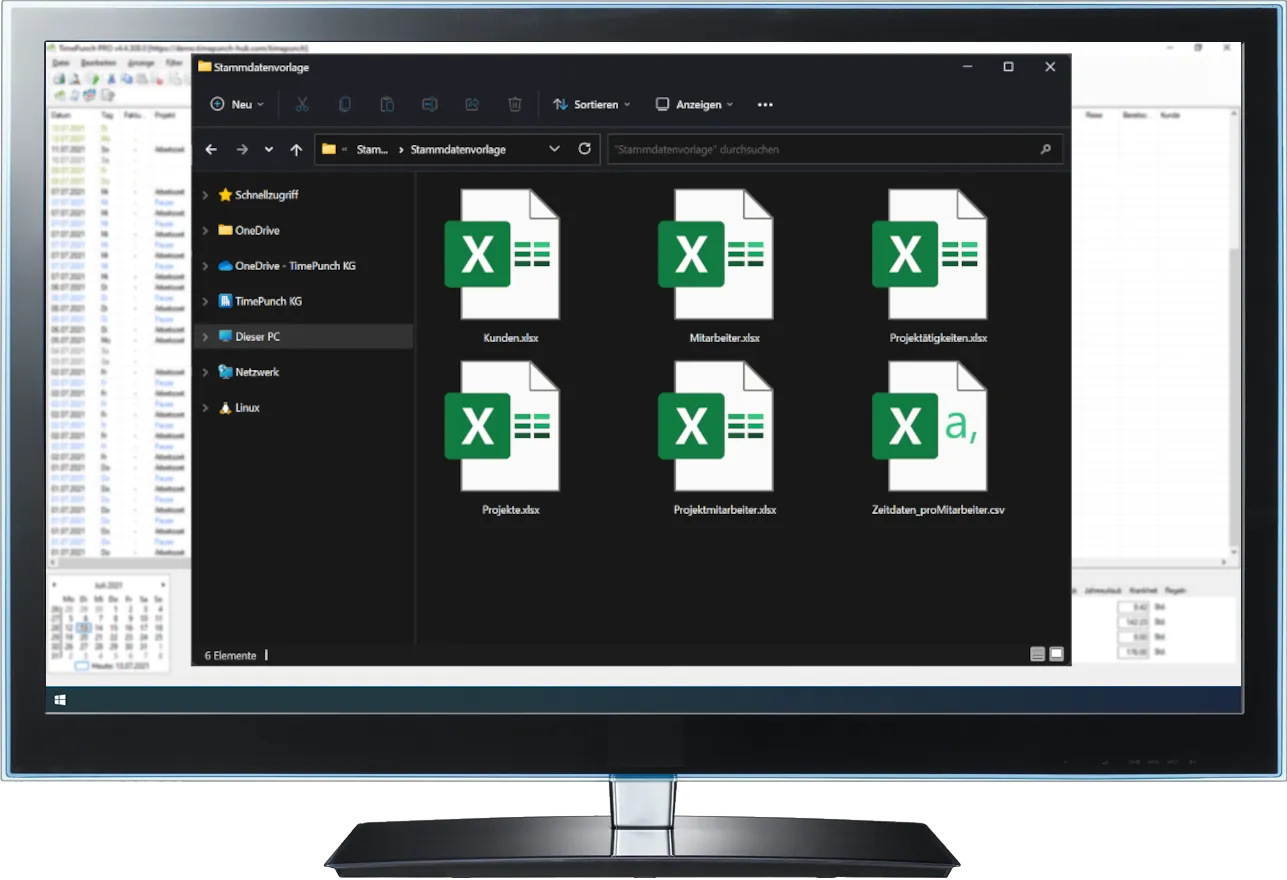 Import templates for TimePunch allow you to import a lot of data at once.
Import all employees from your HR system (f.ex. DATEV, Personio)
Import all projects from your project management tool (f.ex. MS-Projects)
Import all customers from your CRM system (f.ex. 1CRM)
In TimePunch, all relevant master data can be imported from CSV files. To do this, the data only needs to be in the appropriate format. Simply copy the data exports from your IT systems into the TimePunch import template. Then the Excel files, saved as CVS files, can be imported with TimePunch.